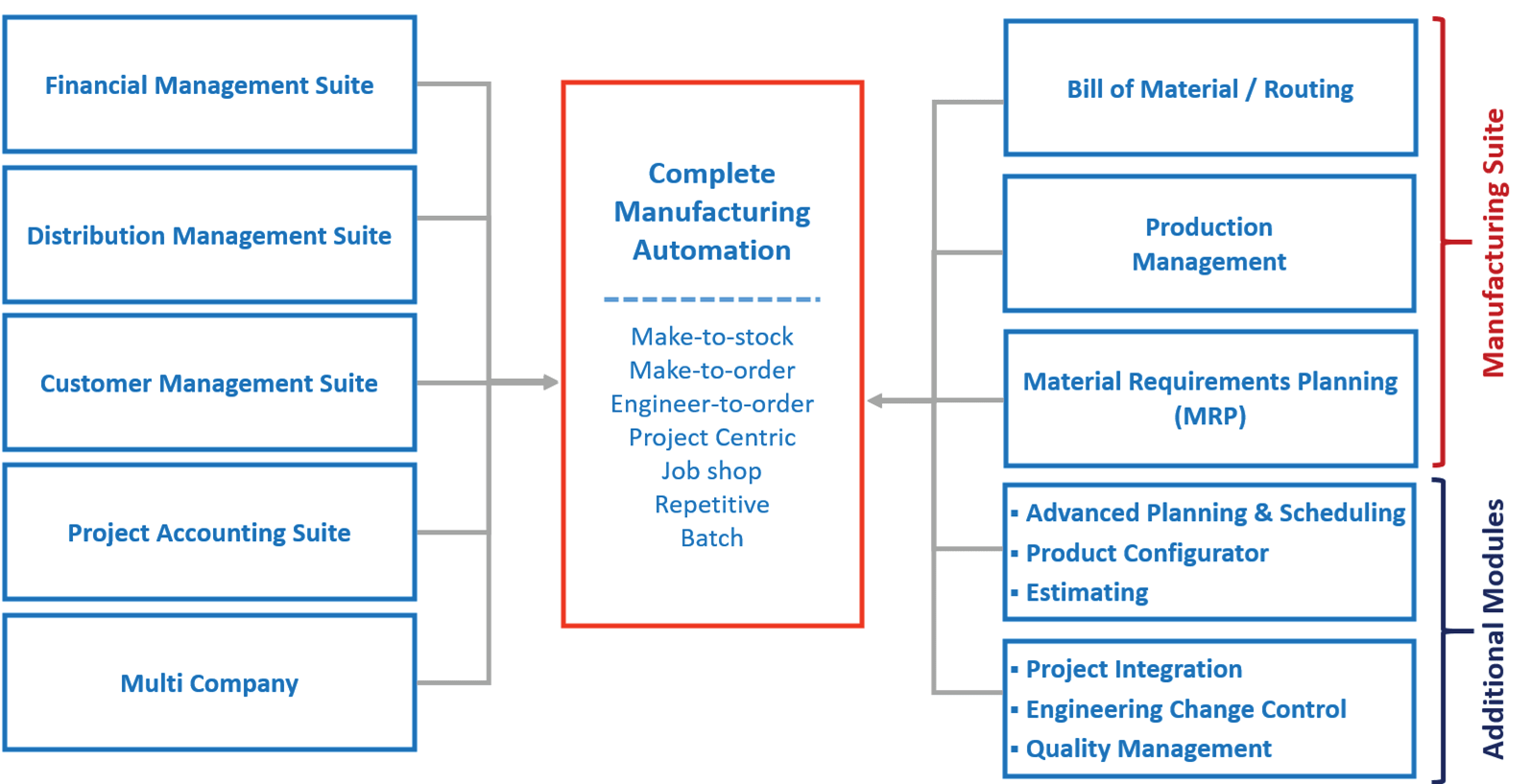 MYOB Advanced Manufacturing Management with JAAS Systems
The MYOB Advanced solution is a complete, multi-site manufacturing control and planning system for make-to-stock, make-to-order, engineer-to-order, project-centric, job shop, batch, and repetitive manufacturing.
Why Choose MYOB Advanced for Manufacturing Management?
Integrate production planning and shop floor with customer management, sales orders, inventory, purchasing, accounting, and financial reporting to provide real-time coordination of activities across your entire business.
Bill of Materials and Routing
Efficiently plan and manage inventories, costs and manufacturing processes as well as full revision control. See both engineering and financial views of product structure in the multi-level Bill of Material (BOM)/Routing.
Material Requirements Planning
Satisfy customer requirements while maintaining optimal inventory with the powerful JAMS for MYOB Advanced MRP planning tool.
Estimating
Create estimates for new or existing items, convert into bills of material, production orders, and/or another estimate.
Production Management
Schedule production on the shop floor and track material and labour costs. Compare standard/planned production costs to the actual costs of the production order.
Product Configurator
A multi-level, dimensional, rules-based system with non-hierarchical feature selections and configuration evaluation. Use on quotes, sales orders, and/or production orders with real-time price and cost rollup.