Inecom Support HighJump Elevate 2018 Dallas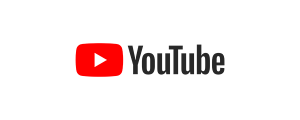 We are absolutely delighted to support the HighJump Elevate User Conference 2018 to be held in Dallas USA, 11th March to 14th March. Why not join us as we review the future direction of the solution, Warehouse Edge 7.00 featuring HTML 5!
Here are some of the highlights of what will be offered at Elevate 2018.
Networking opportunities with over 700 industry peers, including potential supply chain partners
Over 100 educational sessions and advanced product training
The Partner Pavilion, filled with relevant technology solutions for our business needs
More than 100 HighJump team members onsite, and at our disposal
Top Industry Experts offering their insights on trends and issues in the supply chain
A front row seat for the latest HighJump product releases and product vision for the future
Why not discuss with the Inecom team your Warehouse Management needs and to see how HighJump Edge V7.00 will help drive satisfaction across the business especially for your customers and suppliers!
Call 1-800-155-999 for more detail and book your workshop here: https://www.inecom.com.au/blogs/event/accellos-warehouse-management/